Residential & Commercial Flooring Professionals - "In everything set an example by doing what is good" Titus 2:7
Wanting New Countertops For Your Home?
Are you trying to decide what kind of counters would go best in your new home, or what type of replacement countertops would be best in your break room remodeling project? No matter why you are considering replacing the surfaces in your kitchen or break area, Mountain Valley Floors is here to help you with your countertop installation needs! We'd love to speak with you about your budget and design preferences to help you choose the right countertop material to take your room from ordinary to extraordinary! Call our team of installation pros at (970) 685-4763 today!
Types of Countertops
When you walk into a kitchen, laundry room, break room, or another area that has countertop workspaces, you're likely to notice the color and texture of the counters. Choosing the right material for your new counters might seem overwhelming, but our experienced team is more than happy to show you several kinds of materials to help you decide what will work best in your space. We proudly offer high-quality countertop installation for granite, tile, laminate, and quartz surfaces.
Which will you choose?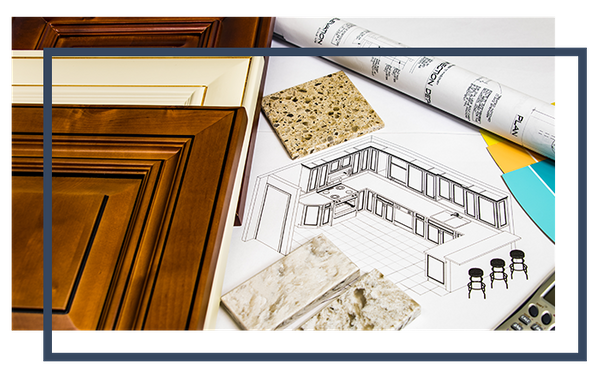 When to Install New Countertops
Installing new counters in your home or office is a big decision. Sometimes this decision is made out of necessity, and other times, it is out of a desire for an updated space. If your countertops have been damaged by heat, have knife cuts, or are delaminating, they may be damaged beyond repair. Replacing them can restore beauty to your room. If you'd like to remodel your kitchen or office break area, choosing a new countertop that is a different color, material, and style might be just what you need to update the space. As always, we are here to walk you through the process of countertop installation from beginning to end, no matter why you are replacing your counters!
Let Us Install Your New Countertops in Loveland!
When you need expert countertop installation, look no further than Mountain Valley Floors! Our experienced team of designers would love to speak with you about your design goals, and we'll do our best to help you accomplish the look you want at a price you can afford. Contact us now or schedule a free consultation today! Ready to start your countertop design project? Call Mountain Valley Floors at (970) 685-4763 now!