Residential & Commercial Flooring Professionals - "In everything set an example by doing what is good" Titus 2:7
Northern Colorado's
Top Rated Local® Full Service Flooring Company
Loveland Flooring Professionals
If you're a resident of Loveland and searching for a reputable flooring contractor, look no further than Mountain Valley Floors, Inc. Our knowledgeable design staff and expert installation team are well-versed in all flooring applications, from carpet and hardwood to tile. We are proud to be the Top Rated Local® flooring professionals of Northern Colorado, and we'd love to help you out! Still not convinced? Check out our customer reviews and read on to learn more about the benefits of choosing our company!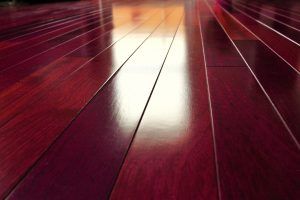 Quality Vendors
Every flooring vendor has a unique style and design that sets it apart from the others, and our team recognizes the importance of having several quality options to choose from. We partner with more than 30 of the leading vendors in the industry to ensure you have the best selection at your disposal. Whether you're looking for high-quality residential carpet from Shaw or durable commercial flooring from Armstrong, we've got you covered.
In-Store and On-Site Design Consultations
We understand that choosing the right flooring for your home or office can be a challenging and overwhelming task for some. How do you know which type of carpet, tile, or wood will work best for your lifestyle while adding beauty to your office or home? Because we want you to be 100 percent happy with your new floors, we offer in-store and on-site design consultations and three free hours of design assistance with all installation projects.
Experience and Values
When you choose Mountain Valley Floors, Inc., you can rest assured that each member of our team places your satisfaction as our number one priority. From our in-store staff to our flooring installation teams, we all value the relationships formed with each client and are committed to completing each transaction and project with integrity and quality. With more than 30 years of experience in the flooring business, you can rely on our company to provide industry-leading products, installation and customer service.
Call us today at (970) 685-4763 to get started!
Schedule a FREE Comprehensive Consultation with Top Rated Local® Northern Colorado Interior Design & Flooring Experts