Residential & Commercial Flooring Professionals - "In everything set an example by doing what is good" Titus 2:7
Northern Colorado's
Top Rated Local® Full Service Flooring Company
Johnstown Flooring Installers
Are you searching for new floors for your Johnstown home or office, or looking for a reputable flooring contractor to help you with material selection and design for a new home? Regardless of whether you're shopping for flooring out of desire or necessity, the tile, hardwood, and carpet installers at Mountain Valley Floors have your needs covered. To schedule your free consultation, call (970) 685-4763 today!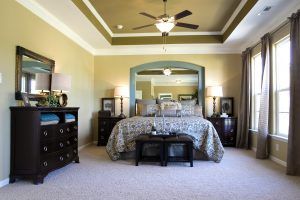 Experienced Professionals
With more than 25 years of experience in the flooring industry, we know a thing or two about delivering a high-quality customer service experience. Throughout the years, we have helped homeowners and business owners alike achieve the look they desire for their properties with affordable flooring materials and professional installation. This experience lends itself to a high level of knowledge and expertise in all matters related to flooring, and if you have questions, you can rely on our team to provide answers.
Top Vendors
Making the decision to purchase new floors for your home or office can be challenging, and once you have decided to take the plunge, you deserve to work with a flooring contractor who can provide you with a wide range of high-quality flooring materials to choose from. At Mountain Valley Floors, we provide tile, carpet, hardwood, and everything in between from more than 30 of the world's top flooring vendors.
Design Assistance
With the seemingly endless varieties of styles, colors, and materials to choose from, deciding on the right flooring for your residential or commercial project can be daunting. Because we want our customers to be 100 percent satisfied with our services, we offer in-home and on-site design consultations, and we include three free hours of design assistance on all installation projects. It doesn't get any better than that!
Are you ready to work with an industry-leading team of tile, hardwood, and carpet installers for your Johnstown flooring project? Call (970) 685-4763 today to get started!
Schedule a FREE Comprehensive Consultation with Top Rated Local® Northern Colorado Interior Design & Flooring Experts