Residential & Commercial Flooring Professionals - "In everything set an example by doing what is good" Titus 2:7
Northern Colorado's
Top Rated Local® Full Service Flooring Company
Leading Windsor Floor Contractor
If you own a home or business in Windsor and you're considering new flooring, look no further than the expert team at Mountain Valley Floors! From luxurious carpet to warm and modern hardwood and tile, we've got the experience, skills, and materials to give you the new floors you've been dreaming about. Call us today at (970) 685-4763 to get started!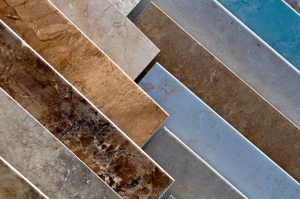 Affordable Solutions
When you're thinking about new floors in your home or office, you deserve to be completely satisfied with the materials, installation, and design. With other flooring contractors, it might be challenging to strike a balance between getting the floors you want at a price that doesn't break the bank. Every installation project with our company comes with three hours of free design assistance, high-quality materials, and expert installation for maximum benefit.
Quality Materials
When you're trying to decide what kind of new floors to install, having a multitude of options to choose from can make the process easier. At Mountain Valley Floors, we understand that you don't want to have to compromise quality when it comes to choosing your flooring material. Because of this, we partner with more than 30 of the industry's leading flooring vendors and install flooring from several major hardwood, tile, and carpet manufacturers.
Knowledgeable Staff
With any major home improvement project, you deserve to have a contractor who looks out for your best interests and has a wealth of industry knowledge to answer any questions that come up along the way. With our team, you'll get just that, and more! We have been in the flooring industry for more than 25 years. With this experience, you can rely on our team to have incredible knowledge on flooring solutions and innovative installation methods.
Sound good? Contact our team today to schedule your consultation!
Schedule a FREE Comprehensive Consultation with Top Rated Local® Northern Colorado Interior Design & Flooring Experts