Residential & Commercial Flooring Professionals - "In everything set an example by doing what is good" Titus 2:7
Northern Colorado's
Top Rated Local® Full Service Flooring Company
Severance Flooring Professionals
If you're in the market for new flooring for your Severance home or business, look no further than the professional flooring installers at Mountain Valley Floors! Whether you're searching for premier tile for your entryway or luxurious carpet for your living room, we have the materials, expertise, and knowledge to deliver an unbeatable experience when you work with our team. Call (970) 685-4763 today to request a free consultation!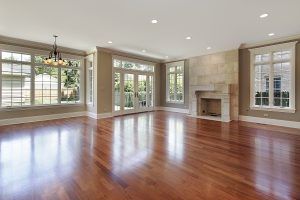 High-Quality Vendors
When you're preparing for any type of major work in your home, you want to find a contractor that strikes the right balance between quality and affordability. Additionally, if you're trying to decide on what type of flooring will work best in your home, you want as many options as possible to choose from. For the convenience of our customers, we partner with more than 30 of the flooring industry's top vendors — you're sure to find the materials you love at a price that you can afford.
Professional Installation
Once you have chosen the right product for your project, it is essential to have an installation team that matches the quality of your new flooring. Each of our flooring installers has gone through in-depth training to ensure that they are educated on the most dependable and innovative installation methods and techniques. With professional flooring installation from our team, you can rest assured your floors will remain beautiful for years to come.
Dependable Knowledge
Quality materials and installation are just part of what sets the Mountain Valley Floor team apart. When you choose our company for your flooring needs, you'll get the benefit of working with a company that has more than 25 years of industry experience. This experience means that we have extensive knowledge about flooring materials, installations, and design. If you're looking for superior customer service and satisfaction from a knowledgeable flooring contractor, you're in the right place.
Call (970) 685-4763 today to request a free consultation with one of our team members to start your new flooring project in Severance!
Schedule a FREE Comprehensive Consultation with Top Rated Local® Northern Colorado Interior Design & Flooring Experts