Residential & Commercial Flooring Professionals - "In everything set an example by doing what is good" Titus 2:7
Northern Colorado's
Top Rated Local® Full Service Flooring Company
Greeley Flooring Professionals
Are you a homeowner or business owner in Greeley who's considering replacing your old, worn-out flooring? Have your kitchen floors suffered some kind of damage that requires full replacement? Regardless of why you're choosing new floors for your home or office, Mountain Valley Floors is here for you! With more than 25 years of experience in the flooring industry, we have the skills, knowledge, and expertise to help you with everything from material choice to design and installation. Call us today at (970) 685-4763 to discover what makes us a Top Rated Local® flooring company in Northern Colorado!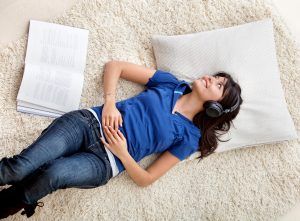 Full-Service Flooring Company
High-quality flooring is an incredibly easy and versatile way to create a custom look in any space. Whether you hope to create a warm and comforting space or one that is sleek, modern, and elegant, there's a flooring material to accomplish the task. Our installation team is highly experienced in installing a variety of materials in both residential and commercial settings, and whether you're wanting hardwood for your kitchen flooring or tile for your business lobby, we can do it all. In addition to hardwood and tile, we also specialize in carpet, vinyl, engineered hardwood, and laminate flooring. We are your one-stop-shop for new floors!
Top-of-the-Line Vendors
At Mountain Valley Floors, we understand that expert installation is just one of the components of beautiful, functional, and long-lasting flooring systems. Beyond reliable workmanship, high-quality materials complete the equation for optimal durability and performance. Because we believe strongly in ensuring that our customers receive the best experience possible, we partner with more than 30 of the flooring industry's top vendors. Whether you're looking for quality Anderson™ hardwood or lush Shaw carpet, we have your needs covered!
Ready to be amazed? Call us today at (970) 685-4763 to get started!
Schedule a FREE Comprehensive Consultation with Top Rated Local® Northern Colorado Interior Design & Flooring Experts